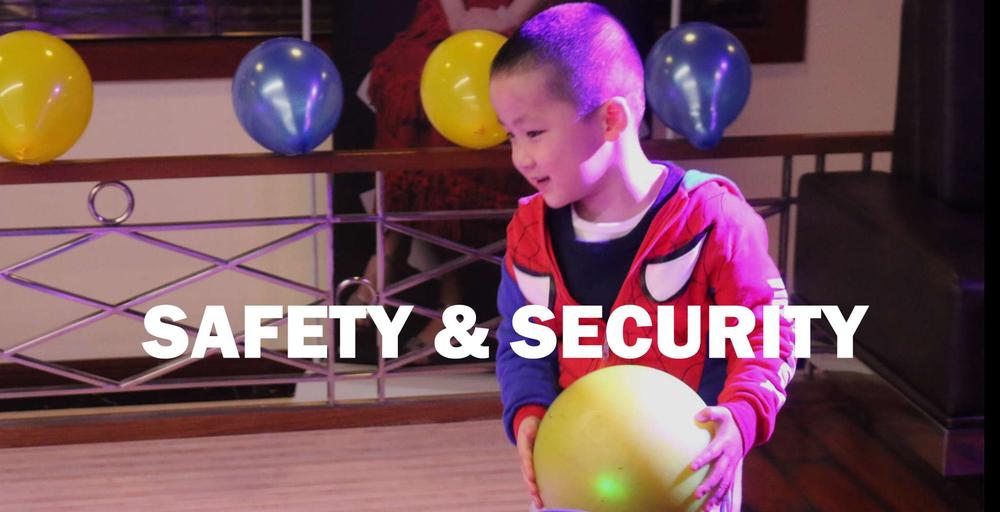 STAY SAFE! HAVE FUN!
BOWLING SAFETY POLICIES:
Bowl at your own risk

Risk of bodily injury is associated with this game

Do not cross the black foul line.

Correct footwear must be worn and shoes kept clean and dry.

Keep hands out of ball return.

Report any mechanical problems, spills or other concerns to the center personnel immediately.
ATTRACTION IS NOT RECOMMENDED FOR GUESTS WITH THE FOLLOWING CONDITIONS

SMOKING:
PETS:
Pets are not permitted in the center, with the exception of service animals.
ALCOHOLIC BEVERAGES:
No alcoholic beverages can be brought into Bund Bowl. Alcoholic beverages purchased in the park may not leave the premises in which they are purchased. Excessive consumption of alcohol is cause for ejection from the park without refund.

BEHAVIOR:
We expect all guests to behave in a family-friendly manner. Line jumping, profanity and unruly behavior are offensive to in-center guests and may be cause for ejection without refund. Guests are not permitted to save places in line, bypass others in line, or exit the line and return to the same place for any reason. Guests exiting a line must go to the back of the line if they choose to return.

FOOD, DRINKS & COOLERS:
Food, beverages or coolers may not be brought into any Bund Bowl.

LANGUAGE:
Guests using profanity or abusive language, symbols or gestures may be ejected from the center without refund.

LINE JUMPING:
Line jumping is strictly prohibited. Guests are not permitted to save places in line or exit the line and return for any reason. Violators will be ejected without a refund.

STRAP IN, STAY SAFE AND HAVE FUN!